Aug 24, 2011
Hosted By - Derrick Kosinski w/ Mark Long & Mike Ross of MTV the Challenge: Rivals
Produced By - Frank Murgia/talent network news
Source Credits - MTV.com
---
"3 Musketeers vs. An Earthquake"
Just moments after a 5.9 magnitude earthquake shook the east coast, 3 young men were brave enough to fight off the fury and conduct,yet, another memorable podcast. With shock waves still tremoring the atmosphere, 3 certain guys battled to get together and provide their ever-so-awesome listeners with Challenge:Rivals content you get never imagine to get anywhere else. Despite leaping over cracks in the land and fending off falling chandeliers, these 3 musketeers managed to muscle another great podcast in the middle of an earth shake. I personally want to thank "The Godfather of Reality T.V."-Mark Long and "The Rookie Assassin"-Mike Ross for stepping up to the plate and coming to the rescue when duty was called. The 3rd ultimate warrior on this podcast is the guy slammed in the mix is that dude Derrick Kosinski holding up the ceiling as the other 2 guys do their thing. This podcast gives an inside look at the mens final elimination during "The Challenge:Rivals"-C.T. and Adam King vs. Tyler and Johnny Bananas..
-TEAM #UltimateChallengeRadio aka #UCR
FOLLOW:
-
Mark Long on Twitter (@TheMarkLong)
-
Mike Ross on Twitter (@MikeRossMTV)
-
Derrick Kosinki's Twitter (@DerrickMTV)
PODCAST TALKING POINTS
-Fighting off an earthquake
-Pop and Bottles
-Alton vs. Leroy in a climbing match
-Childish Antics
-Hurtful Words
-Bouncing People
-Picking on Little Kids
-T-Bone:The Final Jungle
"The Best Damn Podcast on Ultimate Challenge Radio"
Exclusively here at "
talent network news
"
Derrick Kosinski Podcast
"3 Musketeers vs. An Earthquake" Podcast (Rated PG-13 for Language)

To Download
Windows
users, right click on '
PLAY
' and select 'Save Link As..'
Mac
users hold the Apple command key down, click on '
PLAY
' and select 'Save Link As..'
==
I Came To Play (With Keenan Cahill and WWE's The Miz)
RELATED LINKS:

Follow MTV The Challenge Rivals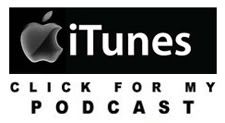 Be Heard on the Unofficial
MTV Challenge: Rivals Confessional Forums Board
Follow
Derrick Kosinki's Twitter
Follow
Derrick Kosinski's Facebook
Follow
Derrick Kosinski's YouTube
Follow
MTV.com
Book Derrick for a Personal Appearance
or to
view/break down an episode with your party
contact
talent network, inc.