Aug 17, 2011
Hosted By - Derrick Kosinski w/ Tyler of MTV the Challenge: Rivals
Produced By - Frank Murgia/talent network news
Source Credits - MTV.com
---
"THE BIG MESS"
We've got the CutThroat M.V.P. and the only guy who has faced C.T. in an elimination round twice,besides Johnny Bananas. It's so interesting to see Johnny and Tyler go against C.T. again after they faced him in the last challenge. The irony never ceases to amaze me on these shows. If you really wanna hear juicy Real World/Challenge gossip,this is the podcast you want to be listening to. Tyler definitely has the inside scoop and gives an explanation about some of these characters like no other guest has given us. I feel lucky to be able release this stuff. Tyler joins us just a few days after The Rivals Reunion Show. We tease the Reunion and talk about the highest rated Challenge Episode since "The Duel 2." Congrats to Bunim-Murray and a big "Cheers" to many more challenges.
-TEAM #UltimateChallengeRadio aka #UCR
FOLLOW:
-
Tyler on Twitter (@TylerDuck00)
-
Derrick Kosinki's Twitter (@DerrickMTV)
PODCAST TALKING POINTS
-CutThroat M.V.P.
-Rivals Reunion Show Teaser
-Going against C.T. AGAIN
-Johnny's "Loud-Mouth"
-Zombies in the Night
-Cara Maria,Paula,Laurel,
-Pouring pop on peoples heads
-Wes playing everyone like a violin
-Tyler vs. Team Rookie
-Reality Check at The Reunion
"The Best Damn Podcast on Ultimate Challenge Radio"
Exclusively here at "
talent network news
"
Derrick Kosinski Podcast
"The Big Mess" Podcast (Rated PG-13 for Language)

To Download
Windows
users, right click on '
PLAY
' and select 'Save Link As..'
Mac
users hold the Apple command key down, click on '
PLAY
' and select 'Save Link As..'
==
RELATED LINKS:

Follow MTV The Challenge Rivals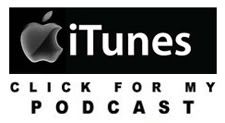 Be Heard on the Unofficial
MTV Challenge: Rivals Confessional Forums Board
Follow
Derrick Kosinki's Twitter
Follow
Derrick Kosinski's Facebook
Follow
Derrick Kosinski's YouTube
Follow
MTV.com
Book Derrick for a Personal Appearance
or to
view/break down an episode with your party
contact
talent network, inc.