Aug 11, 2011
Hosted By - Derrick Kosinski w/ Abe, Laurel & Cara Maria of MTV the Challenge: Rivals
Produced By - Frank Murgia/talent network news
Source Credits - MTV.com
---
"A Ride Through The Jungle"
Remember when C.T. snapped and told Cara Maria,"You're boyfriend's a punk!! You can tell him I said it?!" Well,we've told him and we have a response. Abe starts off the podcast by telling us what adventure he's on now and what he thinks about C.T.'s recent rivals comment. On top of that,Cara Maria and Abe sound like they might be getting into a little argument because of it. Once again,the drama continues and the challenge gaps are filled in. We continue the show hearing what's been on Cara Maria's mind and find out why people continue to attack her. Laurel dominates as she does every challenge and BLASTS everyone in our final segment. Team Ultimate Challenge Radio
FOLLOW:
-
Laurel on Twitter (@LaurelStucky)
-
Cara Maria on Twitter (@MissCaraMaria)
-
Derrick Kosinki's Twitter (@DerrickMTV)
PODCAST TALKING POINTS
-Abe responds to C.T.'s "You a Punk" comment
-Laurel's Relationship with C.T.
-Jenn and her "Cronies"
-Cara Maria's strengths and weaknesses
-Being on the other side of "The Jenn"
-Kicking and Slapping
-
Pittsbugh's Boxing Promo
-"REALITY BLAST"
-Cara Maria blasts Wes
-Laurel blasts "The Gang"/Super Alliance
"The Best Damn Podcast on Ultimate Challenge Radio"
Exclusively here at "
talent network news
"
Derrick Kosinski Podcast
"A Ride Through The Jungle" Podcast (Rated PG-13 for Language)

To Download
Windows
users, right click on '
PLAY
' and select 'Save Link As..'
Mac
users hold the Apple command key down, click on '
PLAY
' and select 'Save Link As..'
PODCAST POLL QUESTION RESULTS
If you were trapped in a FIRE,who would you want to come and save you
A. Wes = 4%
B. C.T. = 51%
C. Abe = 22%
D. Johnny = 7%
E. Leroy = 23%
==
RELATED VIDEOS:

RELATED LINKS:

Follow MTV The Challenge Rivals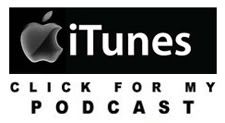 Be Heard on the Unofficial
MTV Challenge: Rivals Confessional Forums Board
Follow
Derrick Kosinki's Twitter
Follow
Derrick Kosinski's Facebook
Follow
Derrick Kosinski's YouTube
Follow
MTV.com
Book Derrick for a Personal Appearance
or to
view/break down an episode with your party
contact
talent network, inc.