Aug 5, 2011
Hosted By - Derrick Kosinski w/ Johnny 'Bananas' Devenanzio Jenn & Mandi of MTV the Challenge: Rivals
Produced By - Frank Murgia/talent network news
Source Credits - MTV.com
---
"Kids, Don't Try This at Home"
There is so much going on in this POD-CAST!!!! Ahhhhhhhh!! I'm lovin it! For the first time ever,we have 3 guests on at one time. Johnny,Jenn,Mandi AND myself are compacted all in one. Can you guys visualize all of us in smooshed into a tiny sardine can and being able understand everything every word we're saying completely clearly?? That's what we've got,folks. This podcast leads off with Johnny "Drama," I mean Johnny "Bananas" (look out,don't get sued) has been all over TMZ and US Weekly all week long. Jenn and Mandi then continue the Podcast Bananza by filling in all the blanks with their surprising story lines. This is another fun podcast with 3 great Rivals cast members. Thanks for listening. Hope you enjoy.
Team Ultimate Challenge Radio
FOLLOW:
-
Johnny 'Bananas' Devenanzio on Twitter (@MTVBananas)
-
Jenn Grijalva on Twitter (@ItsGrijalva)
-
Mandi Moyer on Twitter (@mandimoyer)
-
Derrick Kosinki's Twitter (@DerrickMTV)
PODCAST TALKING POINTS
-Johnny Bananas drama with TMZ and US Weekly
-Johnny sues HBO's "Entourage"
-Jenn, Mandi, and C.T. ambush Cara Maria
-Rivals Challenge: Relationships
-Jenn and Mandi's beginning
-Reality Checks
-Rivals Reunion Gossip
"The Best Damn Podcast on Ultimate Challenge Radio"
Exclusively here at "
talent network news
"
Derrick Kosinski Podcast
"Kids, Don't Try This at Home" Podcast (Rated PG-13 for Language)

To Download
Windows
users, right click on '
PLAY
' and select 'Save Link As..'
Mac
users hold the Apple command key down, click on '
PLAY
' and select 'Save Link As..'
Which GUY TEAM do you want to see ELIMINATED? (RESULTS)
A. Johnny and Tyler = 24%
B. Kenny and Wes = 17%
C. Leroy and Mike = 25%
D. C.T. and Adam = 33%
Check out the BONUS Podcast with Jenn and Mandi
==
RELATED VIDEOS:

RELATED LINKS:

RELATED TMZ STORIES ABOUT JOHNNY BANANAS
Follow MTV The Challenge Rivals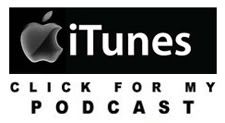 Be Heard on the Unofficial
MTV Challenge: Rivals Confessional Forums Board
Follow
Derrick Kosinki's Twitter
Follow
Derrick Kosinski's Facebook
Follow
Derrick Kosinski's YouTube
Follow
MTV.com
Book Derrick for a Personal Appearance
or to
view/break down an episode with your party
contact
talent network, inc.