July 1, 2011
Hosted By - Derrick Kosinski w/ Guest Leroy & Mike Mike
Produced By - Frank Murgia/talent network news
Source Credits - MTV.com
---
If you're like me, you can't stand that the episode is over and can't wait to see what's going to happen next. If you're like most people, you can't but help to think that there is so much more going on in the competitors minds than what MTV shows in a 44 minute episode. I mean, after all,the cameras are filming 24 hours a day and they can't possibly fit in every cast members thoughts in 44 minutes. Well, this is why the podcast has been such a big hit. We are able to continue the story and fill in the blanks. We get the answers from the people that were there and the innocent bystanders. We get to her the voices and thoughts from every angle. On this particular podcast, The Sole Male Rookie Team of Mike Mike and Leroy help me break down and dissect episode 2 of The Challenge: #Rivals. This is their 1st challenge,there's been 2 fights, and another one rising right around the corner between The Beast from the East, C.T. and a very well known manipulating master Wes. Mike and Leroy break down these fights in a Cage Match format. You won't wanna miss what they had to say.
Sit back, take chill pill, and get ready for an action-packed podcast.
#TeamDerrick #DKPodcast #MakinPlays
Team Ultimate Challenge Radio
PODCAST TALKING POINTS
-Leroy vs. Adam Royer
-Mike Mike vs. Dustin Zito
-Team Leroy and Mike
-MTV Movie Awards and Teen Choice Awards
-The Beast from the East-C.T.
-Wes the weasel
-Challenge: UFC Cage Fighting Match-Ups
-Team Adam Royer or Team Ty???
-Team Rookie Girls or Team Theresa and Camila???
-Team C.T. or Team Wes
-Reality Check Time-Find out who gets checked
"The Best Damn Podcast on Ultimate Challenge Radio"
Exclusively here at "
talent network news
"
Derrick Kosinski Podcast
"Leroy & Mike Rivals Podcast"

To Download
Windows
users, right click on '
PLAY
' and select 'Save Link As..'
Mac
users hold the Apple command key down, click on '
PLAY
' and select 'Save Link As..'
==
RELATED LINKS:

- Follow
Leroy on Twitter (@RoyLee25)
- Follow
Mike on Twitter (@MikeRossMtv)
Be Heard on the Unofficial
MTV Challenge: Rivals Confessional Forums Board
Follow MTV The Challenge Rivals
WATCH The
MTV Challenge: Rivals Trailers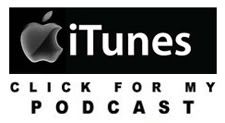 Derrick Kosinski's "Ultimate Challenge Radio" podcast archives page
Download the
Derrick Kosinski Podcast on iTunes
Follow
Derrick Kosinki's Twitter
Follow
Derrick Kosinski's Facebook
Follow
Derrick Kosinski's YouTube
Follow
MTV.com
Book Derrick for a Personal Appearance
or to
view/break down an episode with your party
contact
talent network, inc.
Follow talent network
talent network Twitter
talent network Facebook
talent network YouTube Channel
Free Subscribe to talent network news
Party Planning, Entertainment Ideas Contact talent network, inc.