July 13, 2011
Hosted By - Derrick Kosinski w/ Guest Kenny & Johnny
Produced By - Frank Murgia/talent network news
Source Credits - MTV.com
---
"Choke Holds and Chicken Wings"
Another prolific podcast has been entered into the records books,folks. Kohnny and Jenny, I mean Johnny and Kenny return to breakdown episode 3 of "The Challenge: Rivals" in hilarious fashion. Every time these guys step up to do a podcast, they never disappoint. So, if you're a first time listener, congratulations you will have successfully listened to a "Good Podcast." For everyone else who actually takes the time to read my blurbs, welcome to another Elimination Round with Derrick,Kenny, and Johnny. This podcast is filled with fun stories, tremendous insight that you can't get anywhere else, tons of shit talking, and lots of laughter as always. We cover everything from C.T. calling his partner a 140 pound chicken wing to to Paula's power move. Have fun with this one guys, I know I did. Big thanks to Johnny and Kenny for rockin' out and supporting another podcast.
How about that picture in this post of me, Johnny, Kenny and Abe. What's with the scarves and glasses?
Cheers Guys.
- Follow
Kenny on Twitter (@kennysantucci)
- Follow
Johnny on Twitter (@MTVBananas)
- Follow
Derrick Kosinki's Twitter (@DerrickMTV)
PODCAST TALKING POINTS
-C.T. and Wes "Stand Off"
-Tough Challenge: Sink or Swim
-Johnny breaking up fights
-The Super Alliance
-Coughing Blood
-Choke Holds
-140lb. Chicken Wings
-The Jungle
-Manipulation
-Reality Check Time
"The Best Damn Podcast on Ultimate Challenge Radio"
Exclusively here at "
talent network news
"
Derrick Kosinski Podcast
Kenny & Johnny "Choke Holds and Chicken Wings"

To Download
Windows
users, right click on '
PLAY
' and select 'Save Link As..'
Mac
users hold the Apple command key down, click on '
PLAY
' and select 'Save Link As..'
==
RELATED LINKS:

Follow MTV The Challenge Rivals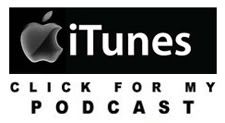 Be Heard on the Unofficial
MTV Challenge: Rivals Confessional Forums Board
Derrick Kosinski's "Ultimate Challenge Radio" podcast archives page
Download the
Derrick Kosinski Podcast on iTunes
Follow
Derrick Kosinki's Twitter
Follow
Derrick Kosinski's Facebook
Follow
Derrick Kosinski's YouTube
Follow
MTV.com
Book Derrick for a Personal Appearance
or to
view/break down an episode with your party
contact
talent network, inc.
Follow talent network
talent network Twitter
talent network Facebook
talent network YouTube Channel
Free Subscribe to talent network news
Party Planning, Entertainment Ideas Contact talent network, inc.