June 06, 2011
Hosted By - Derrick Kosinski, w/LeRoy & Naomi
Source Credits - MTV.com
---
This is part 3 of 3 with Naomi and LeRoy. This also wraps up the Real World Podcast Series. Coming up in two weeks will dive in to the new season of The Challenge: Rivals. It is going to be a monster podcast season with great guests old and new. All of the heavy hitters and all of your favorites.
I thank you for your continued support and listenership.
Sincerely,
Derrick
Follow LeRoy on Twitter
LeRoy's MTV.com BIO
Follow Naomi on Twitter
Naomi's MTV.com Bio
Part 3 of 3 TALKING POINTS
- Reality Check Time
- Leroy checks himself
- Naomi checks the girls
- Shoutouts
"The Best Damn Podcast on Ultimate Challenge Radio"
Exclusively here at "
talent network news
"
Derrick Kosinski Podcast
Part 3 of 3 | LeRoy & Naomi Podcast
>

To Download
Windows
users, right click on '
PLAY
' and select 'Save Link As..'
Mac
users hold the Apple command key down, click on '
PLAY
' and select 'Save Link As..'
==
RELATED LINKS:

Follow MTV The Challenge Rivals
WATCH The Latest MTV Challenge: Rivals Trailer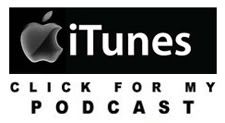 Follow Derrick Kosinski's Facebook Page
Follow Derrick Kosinki's Twitter
Follow Derrick Kosinski's YouTube Channel
Follow MTV.com

Book Derrick for a Personal Appearance or to
view/break down an episode with your party
contact talent network, inc.

Follow talent network
talent network Twitter
talent network Facebook
talent network YouTube Channel
Party Planning, Entertainment Ideas Contact talent network, inc.