June 03, 2011
Hosted By - Derrick Kosinski, w/LeRoy & Naomi
Source Credits - MTV.com
---
Get ready for the best podcast to date!! This one is by far the most informative, insightful and entertaining podcast the Real World:Las Vegas cast has managed to produce. This season is over but the juice is still flowin. Leroy, Naomi, and I go thru every major situation that erupted this season. Everything from Adam Royer's drunken debauchery to the house finding out about Dustin's gay porn past. Are Leroy and Naomi together? Are Dustin and Heather in love? Should Nany and Adam get back together? Should Mike Mike get into a relationship like the rest of the folks? Guys, get ready to find out "Real World:Vegas" really was like thru the eyes of 2 cast members who for the most part stayed out of the drama and saw all of the drama. Sit back, enjoy, be intrigued.
Sincerely,
TeamPodcast
Part 1 of 3 TALKING POINTS
- Saving "The Real World"
- Getting Kicked Out of Vegas
- Adam's Drunken Madness
- Leroy's Breaking Glasses
- The Truth Behind: Naomi and Leroy's "Open?" Relationship
- Dustin and Heather in "Love?"
- Dustin's Gay Porn Past Discussion
"The Best Damn Podcast on Ultimate Challenge Radio"
Exclusively here at "
talent network news
"
Derrick Kosinski Podcast
Part 1 of 3 | LeRoy & Naomi Podcast
>

To Download
Windows
users, right click on '
PLAY
' and select 'Save Link As..'
Mac
users hold the Apple command key down, click on '
PLAY
' and select 'Save Link As..'
==
RELATED LINKS:

Follow LeRoy on Twitter
LeRoy's MTV.com BIO
Follow Naomi on Twitter
Naomi's MTV.com Bio
Follow MTV The Challenge Rivals
WATCH The Latest MTV Challenge: Rivals Trailer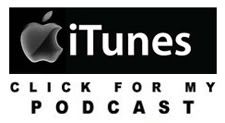 Follow Derrick Kosinski's Facebook Page
Follow Derrick Kosinki's Twitter
Follow Derrick Kosinski's YouTube Channel
Follow MTV.com

Book Derrick for a Personal Appearance or to
view/break down an episode with your party
contact talent network, inc.

Follow talent network
talent network Twitter
talent network Facebook
talent network YouTube Channel
Party Planning, Entertainment Ideas Contact talent network, inc.