June 27, 2011
Hosted By - Derrick Kosinski w/ Guest Robin & Katie
Produced By - Frank Murgia/talent network news
Source Credits - MTV.com
---
Welcome back to another fantabulous podcast circus. We are all over the place on this one. We've got Real World:San Diego alum Robin Hibbard with us and Katie Doyle from Road Rules:B.C. (Before Christ). Just kidding. That's a joke. Between the 3 of us,we've been on about 30 challenges. Robin was eliminated 1st on this season with her partner Aneesa. Katie was originally casted for this challenge, but turned it down. Didn't Katie say she was retired?? Well, we're gonna find out whether or not either one of them will be back. The answer is pretty surprising. On top of that, you guys are going to know what Robin and Aneesa's elimination does for the rest of teams-who it helps and who it hurts. And, trust me ,that's not it. Robin's son even makes a cameo. Enjoy this one guys. It's a fun one.
#TeamDerrick #UltimateChallengeRadio #TeamUCR
PODCAST TALKING POINTS
-Katie's Rivals
-Trishelle's Possible Return
-Robin's Enemies
-What Robin and Aneesa's Departure means for the rest of the Teams
-Evelyn and Robin's Friendship
-Why Robin and Aneesa went in
-The 1st Challenge and 1st Elimination Round-Katie and Robin retired??
-What the hell Robin was trying to say before she got voted in
-Reality Check Time
"The Best Damn Podcast on Ultimate Challenge Radio"
Exclusively here at "
talent network news
"
Derrick Kosinski Podcast
"Robin & Katie Podcast"

To Download
Windows
users, right click on '
PLAY
' and select 'Save Link As..'
Mac
users hold the Apple command key down, click on '
PLAY
' and select 'Save Link As..'
==
RELATED LINKS:

Follow and Be Heard on the Unofficial
MTV Challenge: Rivals Confessional Forums Board
Follow MTV The Challenge Rivals
WATCH The
MTV Challenge: Rivals Trailers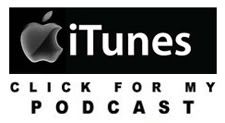 - Follow
Robin on Twitter (@RobinRealWorld)
- Follow
Katie Doyle on Twitter (@KatieDoyle26)
Derrick Kosinski's "Ultimate Challenge Radio" podcast archives page
Download the
Derrick Kosinski Podcast on iTunes
Follow
Derrick Kosinki's Twitter
Follow
Derrick Kosinski's Facebook
Follow
Derrick Kosinski's YouTube
Follow
MTV.com
Book Derrick for a Personal Appearance
or to
view/break down an episode with your party
contact
talent network, inc.
Follow talent network
talent network Twitter
talent network Facebook
talent network YouTube Channel
Free Subscribe to talent network news
Party Planning, Entertainment Ideas Contact talent network, inc.