June 23, 2011
Hosted By - Derrick Kosinski w/ Guest Laurel & Evan
Produced By - Frank Murgia/talent network news
Source Credits - MTV.com
---
The Challenge: Rivals premiered last night and I've got two of the big dogs covering the beginning!! Evan got his start on Fresh Meat and has continuously proved his dominance over the years as arguably being the best competitor to play the game. There's no question that Laurel is the best new girl to hit challenge scene,the question is,is she better than Evelyn? It appeared that Laurel won the first battle by getting a chance to see Evelyn and Paula in The Jungle. I'm interested to see how big this rivalry will get. We cover everything from Adam and Ty's fight to C.T.'s pregnancy comment to Laurel and Big EZ's continuous bickering. We've got it all. Sit back and get ready for another really funny podcast.
Cheers.
Ultimate Challenge Radio
PODCAST TALKING POINTS
-Distaste for Evan and Laurel's Teammates
-C.T. intimidating??
-All the DQ's??
-The Big Fight
-Why break up the fight??
-Mandi's a Dodo Bird
-Robin's last challenge?
-Tons more...
"The Best Damn Podcast on Ultimate Challenge Radio"
Exclusively here at "
talent network news
"
Derrick Kosinski Podcast
"Laurel & Evan Talk Rivals Premiere"

To Download
Windows
users, right click on '
PLAY
' and select 'Save Link As..'
Mac
users hold the Apple command key down, click on '
PLAY
' and select 'Save Link As..'
==
RELATED LINKS:

Follow and Be Heard on the Unofficial
MTV Challenge: Rivals Confessional Forums Board
Follow MTV The Challenge Rivals
WATCH The
MTV Challenge: Rivals Trailers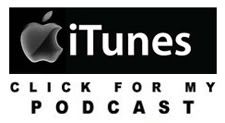 - Follow
Laurel on Twitter (@laurelstucky)
- Follow
Evan on Twitter (@TheEvanStarkman)
Derrick Kosinski's "Ultimate Challenge Radio" podcast archives page
Download the
Derrick Kosinski Podcast on iTunes
Follow
Derrick Kosinki's Twitter
Follow
Derrick Kosinski's Facebook
Follow
Derrick Kosinski's YouTube
Follow
MTV.com
Book Derrick for a Personal Appearance
or to
view/break down an episode with your party
contact
talent network, inc.
Follow talent network
talent network Twitter
talent network Facebook
talent network YouTube Channel
Free Subscribe to talent network news
Party Planning, Entertainment Ideas Contact talent network, inc.