June 19, 2011
Hosted By - Derrick Kosinski & Mark Long w/ Guest Chet Cannon
Source Credits - MTV.com
---
Here is a podcast that you will definitely not wanna miss!! We've got the only 2 cast members in Real World,Road Rules, and Challenge History to ever go on and host the After show on MTV. Mark Long has hosted the previous 7 After shows (3 Real Worlds, 4 Challenges) and Chet Cannon has currently taken over the reigns with The Real World:Las Vegas. There is so much information packed in this 45 min podcast that it will undoubtedly leave you wanting more. But, have no fear folks, T.J. Lavin is standing in the on deck circle ready to hit another sensational podcast out the park. With this podcast, it feels like "Ultimate Challenge Radio" has reached new heights. For MTV to feel good enough about putting the mic in these 2 guys hands and letting them lead their show, I say the same thing. "Here ya go fellas, take it away," and they did not disappoint. In this very comical podcast Me and the guys cover "Past, Present, and Possible Challenge Hook-Ups" as we can virtually see Wednesday's premier of The Challenge: Rivals.
*Note: at around the 11 minute mark of this podcast Chet and then Mark tell a hookup story but we had to bleep out the names so as not to spoil and upcoming hookup this season. (and also to keep it all good with the folks at MTV) We think the story is still worthy of keeping in the podcast and we will leave it to your imagination.
Enjoy and Cheers, - D
PODCAST TALKING POINTS
-Chets Ringtone
-Mark's and Chet's challenge fantasy hook up
-Starring Jaime Chung (RW:San Diego) and The Hangover 2
-Sarah's potential challenge love interests
-Nehimiah
-Paula past and potential future challenge hook ups
-Robin's baby's daddy?
-Derrick's Brandon Hook Up Prediction
-Adam King's unknown hook up
-C.T.'s past and potential future
-The Gay Hook Up
"The Best Damn Podcast on Ultimate Challenge Radio"
Exclusively here at "
talent network news
"
Derrick Kosinski Podcast
"Past, Present, and Potential Challenge Hook-Ups"

To Download
Windows
users, right click on '
PLAY
' and select 'Save Link As..'
Mac
users hold the Apple command key down, click on '
PLAY
' and select 'Save Link As..'
==
RELATED LINKS:

Follow MTV The Challenge Rivals
WATCH The
MTV Challenge: Rivals Trailers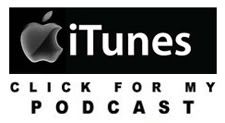 Follow
Mark Long on Twitter (@The MarkLong)
View
Mark Long's Hosting Reel on YouTube
Follow
Chet Cannon on Twitter (@Chet_Cannon)
Derrick Kosinski's "Ultimate Challenge Radio" podcast archives page
Download the
Derrick Kosinski Podcast on iTunes
Follow
Derrick Kosinki's Twitter
Follow
Derrick Kosinski's Facebook
Follow
Derrick Kosinski's YouTube
Follow
MTV.com
Book Derrick for a Personal Appearance
or to
view/break down an episode with your party
contact
talent network, inc.
Follow talent network
talent network Twitter
talent network Facebook
talent network YouTube Channel
Free Subscribe to talent network news
Party Planning, Entertainment Ideas Contact talent network, inc.