June 17, 2011
Hosted By - Derrick Kosinski, w/Mark Long & The Challenge Facts Guy
Source Credits - MTV.com
---
MTV "The Challenge: Rivals" is right around the corner!! Bunim-Murray Productions and MTV have created the coolest challenge concept ever. They've partnered up each teammate with their worst enemy!! If you wanna see drama, this is the show you wanna keep your eyes glued to. The fireworks begin with the cast -C.T., Johnny, Evan, Kenny, Wes and more. C.T. has actually punched out 2 people on this show, in past challenges!! Can you feel the tension?! On this podcast, we've got challenge great Mark Long (Pictured-Right) and the Challenge Facts guru "Breaking down the Beef." We're gonna tell you who the teammates are and why they are "Rivals." Me, Mark, and @ChallengeFacts are explaining where the drama between teammates began and why they hate each other.
A big shout out to facebook friend George Leary for suggesting this beef podcast.
PODCAST TALKING POINTS
-The Concept-Worst Enemy is you're Teammate
-The Girls-Cat Fights
-Jonna vs. Jasmine
-Katelynn vs. Sarah
-Laurel vs. Cara Maria
-Mandi vs. Jenn
-Paula vs. Evelyn
-Robin vs. Aneesa
-Brandon vs. Ty
-C.T. vs. Adam King-the whole story
-Johnny vs. Tyler
-Evan vs. Nehimiah
-Tyrie vs. Davis
-Kenny vs. Wes
-Leroy vs. Adam R.
-Ghosts
-Derrick explains Real World:Vegas to Mark Long and Challenge Facts
"The Best Damn Podcast on Ultimate Challenge Radio"
Exclusively here at "
talent network news
"
Derrick Kosinski Podcast
"Breaking down the Beef" with Mark Long and @ChallengeFacts
>

To Download
Windows
users, right click on '
PLAY
' and select 'Save Link As..'
Mac
users hold the Apple command key down, click on '
PLAY
' and select 'Save Link As..'
==
Derrick "Preparing for Battle" Video
RELATED LINKS:

Follow MTV The Challenge Rivals
WATCH The Latest
MTV Challenge: Rivals Trailer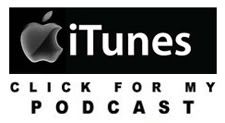 Follow
Mark Long on Twitter (@The MarkLong)
View
Mark Long's Hosting Reel on YouTube
Follow
Challenge Facts on Twitter (@ChallengeFacts)
Check Out
Ego Clothing
Follow
Derrick Kosinski's Facebook
Follow
Derrick Kosinki's Twitter
Follow
Derrick Kosinski's YouTube
Follow
MTV.com
Book Derrick for a Personal Appearance
or to
view/break down an episode with your party
contact
talent network, inc.
>
Follow talent network
talent network Twitter
talent network Facebook
talent network YouTube Channel
Party Planning, Entertainment Ideas Contact talent network, inc.