May 20, 2011
Hosted By - Derrick Kosinski, Kenny Santucci, Johnny Bananas
Source Credits - MTV.com
---
The boys are back in town, back by popular demand, back for another Championship Round of "Ultimate Challenge Radio." Johnny Bananas "The Bananza," Kenny "The King" Santucci, and host of Ultimate Challenge Radio "The Detonator" Derrick Kosinski gear up to answer the most interesting Fan Mail and Twitter questions we could get our hands on. This podcast is Specially dedicated to you guys-our viewers,our fans,our buddies.
We wanna extend a big Thank You for supporting Ultimate Challenge Radio and making it a success in it's short time of existence. As always, sit back, grab a drink, and enjoy.
Team Ultimate Challenge Radio
Fan Podcast-TALKING POINTS
- Kenny's Retirement
- The Challenge:Rivals Teaser
- Why Johnnys always stuck in the Crossfire
- Why Johnny and Kenny are friends
- Which Challenger we would least like to go against 1 on 1
- F, Marry, Kill with The Real World: Las Vegas Cast
- Brand New Gossip
- Eating and Drinking situation on Challenges
- Our 1st meal after enduring "The Island"
- Real World girl the guys would bring home to mom/Dude Derrick brings home to Dad
- Most Annoying Person to Live with
"The Best Damn Podcast on Ultimate Challenge Radio"
Exclusively here at "
talent network news
"
Derrick Kosinski Podcast
Part 1 of 2 | Fan Mail Podcast - May 20
>

To Download
Windows
users, right click on '
PLAY
' and select 'Save Link As..'
Mac
users hold the Apple command key down, click on '
PLAY
' and select 'Save Link As..'
==
RELATED LINKS:

[listen]
Derrick Kosinski Podcast | w/Kenny & Johnny | Fan Mail-Part 2 of 2
WATCH The Latest MTV Challenge: Rivals Trailer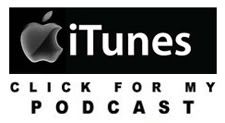 Follow Derrick Kosinski's Facebook Page
Follow Derrick Kosinki's Twitter
Follow Derrick Kosinski's YouTube Channel
Follow MTV.com

Book Derrick for a Personal Appearance or to
view/break down an episode with your party
contact talent network, inc.

Follow Johnny Bananas on Twitter

Follow Kenny Santucci on Twitter
Follow Kenny Santucci on Facebook
Kenny & Evan's "Suck Yeah" clothing
SuckYeah.com
Twitter
Facebook
Follow talent network
talent network Twitter
talent network Facebook
talent network YouTube Channel
Party Planning, Entertainment Ideas Contact talent network, inc.