May 27, 2011
Hosted By - Derrick Kosinski, w/Dustin Zito
Source Credits - MTV.com
---
Follow
Dustin Zito on Twitter
Read
Dustin Zito's MTV.com Bio
Dustin Zito-Part 2 Talking Points
-Rules of The Frat Pad
-Difference between Frat Pad and Frat Men T.V.
-Why Dustin joined Frat Pad
-Learning from The Frat Pad
-1st time being able to talk about his past
-Would Dustin recommend Frat Pad or Gay Porn to someone else?
-Understanding Dustin
-Will Dustin ever do Gay Porn again?
-Dustin's possible retirement
-Still on the Front Page of Frat Pad
-HATERS
-Dustin on "The Challenges"
-Dustin screwing up the Podcast
-Derrick giving Dustin props
-Adam Royer's drunken madness
-Beef between Adam King and Dustin
"The Best Damn Podcast on Ultimate Challenge Radio"
Exclusively here at "
talent network news
"
Derrick Kosinski Podcast
Part 2 of 2 | Dustin Zito Podcast
>

To Download
Windows
users, right click on '
PLAY
' and select 'Save Link As..'
Mac
users hold the Apple command key down, click on '
PLAY
' and select 'Save Link As..'
==
RELATED LINKS:

WATCH The Latest MTV Challenge: Rivals Trailer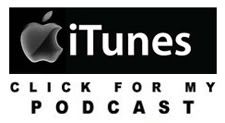 Follow Derrick Kosinski's Facebook Page
Follow Derrick Kosinki's Twitter
Follow Derrick Kosinski's YouTube Channel
Follow MTV.com

Book Derrick for a Personal Appearance or to
view/break down an episode with your party
contact talent network, inc.

Follow talent network
talent network Twitter
talent network Facebook
talent network YouTube Channel
Party Planning, Entertainment Ideas Contact talent network, inc.