May 25, 2011
Hosted By - Derrick Kosinski, w/Dustin Zito
Source Credits - MTV.com
---
Alright folks, it's the moment we've all been waiting for. From US Weekly to Ultimate Challenge Radio. From Frat Pad to The Real World. From Louisiana to Vegas. Straight from your T.V. screens right into your iPods, iPads,and iTunes....it's Saturday Night!!!! Just kidding,just kidding. Its not SNL, but we literally have the guy who has taken over the Entertainment Factor on this season of The Real World:Las Vegas. He's got the girl, he's got the girls fighting over him, and he has the biggest story line to hit MTV since they had a Transvestite. His name is Dustin Zito and if you've been watching, you know who he is. Dustin most recently told US Weekly about his "Big Secret/Gay Porn Past." That Interview was written down in a magazine. We've got it live, straight from the horses' mouth. Is he gay, is he straight, is he bi? Did he do it? With who? When? Where? Would he do it again? All of your questions and mine are answered in this 2-part podcast. Sit back, enjoy, be intrigued.
Sincerely
Team Ultimate Challenge Radio
Cheerio.
Follow
Dustin Zito on Twitter
Read
Dustin Zito's MTV.com Bio
Dustin Zito-Part 1 Talking Points
- Charity Event gone wrong
- Low Blow
- Dustin vs. Mike Mike
- Keeping his distance from Mike in Cancun
- Dustin and Heather
- Fighting with a cab driver
- Locking Mike in a make shift cage
- Explosion in Hotel Room
- Muffing Mike
- Getting Kicked off
- The Beginning of Frat Pad:Who,What,Where,When,How
"The Best Damn Podcast on Ultimate Challenge Radio"
Exclusively here at "
talent network news
"
Derrick Kosinski Podcast
Part 1 of 2 | Dustin Zito Podcast
>

To Download
Windows
users, right click on '
PLAY
' and select 'Save Link As..'
Mac
users hold the Apple command key down, click on '
PLAY
' and select 'Save Link As..'
==
RELATED LINKS:

WATCH The Latest MTV Challenge: Rivals Trailer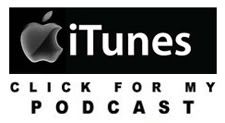 Follow Derrick Kosinski's Facebook Page
Follow Derrick Kosinki's Twitter
Follow Derrick Kosinski's YouTube Channel
Follow MTV.com

Book Derrick for a Personal Appearance or to
view/break down an episode with your party
contact talent network, inc.

Follow talent network
talent network Twitter
talent network Facebook
talent network YouTube Channel
Party Planning, Entertainment Ideas Contact talent network, inc.