Apr. 7, 2011
By - Derrick Kosinski
Source Credits - Derrick Kosinski, Frank Murgia, Twitter.com/ChallengeFacts, MTV.com
---
It's all over folks. A winner has been crowned in the Inaugural "Challenge Madness: Total Elimination" tournament. This one shinning moment belongs to Landon originally from
MTV'S Real World Philadelphia
He ousted arguably the toughest female competitor in challenge history. Two #1 Seeds faced off in a battle that saw voting back and forth early and close at the halfway point but in the end Lando 'the Commando' proved once again to be one of the best to ever play the game.
This has been wildly popular tourney and thanks again to all of the great fans and friends who participated in spreading the love. We will do it again next year with some new faces and new seedings and maybe a twist or two.
Click Bracket to View, Print and Download. Save it for the Memories.
(Click on Photo then Right click on photo to save to your computer, print, fill out, enjoy.)
About "Challenge Madness: Total Elimination"
Competitors from The Real World, Road Rules, and Fresh Meat have been seeded and selected to their 1st round match-ups. There are 64 players. There are 4 Regions labeled Gauntlet, Inferno, Gulag, and Exile. Guys and Girls were randomly selected in each region and seeded. If you have any problems feel free to voice your opinion to our committee here on Talent Network News or at YouTube.com/DerrickKosinskiTV
Disclaimer:
This bracket challenge is not an official MTV certified or approved tournament. For amusement only.

Related Links
Derrick Kosinski's Page & Podcast
Archives

Follow Derrick Kosinski's Facebook
Follow Derrick Kosinki's Twitter
Follow Derrick Kosinski's YouTube
Follow MTV.com


Book Derrick for a Personal Appearance or to
view/break down an episode with your party
contact talent network, inc.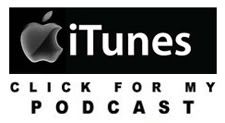 Follow ChallengeFacts on Twitter

Follow talent network
talent network Twitter
talent network Facebook
talent network YouTube Channel