April. 02, 2011
By - Frank Murgia, talent network, news
Source Credits - Derrick Kosinski, Frank Murgia, Twitter.com/ChallengeFacts, MTV.com
---
The Elite 8 featured big time battles with big time results sure to rattle the cages of rabid fans.
Landon who battled C.T. to the late hours in an earlier round was back and forth as well with The Miz. There must have been over 25 lead changes in the 2+ days of voting but in the end Landon doesn't take the WWE title but keeps his hopes alive for the bracket madness title prevailing by a little over 200 votes. In the other male match-up, friends, cast mates and podcast partners Kenny and Derrick stepped in to the inferno for what proved to be a close battle throughout only to see Kenny to pull away late for the win. As usual Derrick left the Inferno black, blue and bruised giving Kenny all he could handle.
On the ladies side of the bracket EV had some trouble early with Susie but proved to be way too much winning easily without a sweat. In a battle of old vs new, the legend Road Ruler Rachel stepped in to the Gulag to face the new bully on the block Laurel Stucky. Bruising, brawling and hot all at the same time, Laurel legged out the victory in the final minutes by a mere 67 votes. As the years pass this is the battle that will go in to the vault as the brawl that started it all in the ladies region of this inaugural 'Challenge Madness: Total Elimination' tournament.
On to Round 5 to determine who faces off in the championship final challenge on Tuesday. The new updated bracket and voting polls are posted below. Vote more than once and tell your friends then come back and vote again. Epic match-ups dominated by Fresh Meat competitors - Landon vs. Kenny and Evelyn vs. Laurel. Who will be the Final 2. It's up to you.
A note to all of the comments predicting the fix was in for Derrick to win his own tournament -- We do it right and we do it real here. The fans have all of the power and we thank you all for your fantastic participation and word of mouth. Keep it going for the final week of match-ups.
Thanks to our good Twitter friend
@ChallengeFacts
for creating our great looking bracket. Follow him for great info and facts for all of these shows.
**
Vote here tell your friends, spread the word. Forward, Facebook and Tweet our shortened link.
http://bit.ly/mtvbracket5
Disclaimer:
This bracket challenge is not an official MTV certified or approved tournament. For amusement only.

Related Links
Derrick Kosinski's Page & Podcast
Archives

Follow Derrick Kosinski's Facebook
Follow Derrick Kosinki's Twitter
Follow Derrick Kosinski's YouTube
Follow MTV.com

Book Derrick for a Personal Appearance or to
view/break down an episode with your party
contact talent network, inc.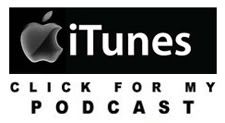 Follow ChallengeFacts on Twitter

Follow talent network
talent network Twitter
talent network Facebook
talent network YouTube Channel