Apr. 08, 2011
Hosted By - Derrick Kosinski, Co-Host - Kenny Santucci w/guest Nany | MTV Real World: Vegas
Source Credits - Derrick Kosinski, Kenny Santucci, Nany Gonzalez, MTV.com
---
Get ready for a real interesting conversation between Me, Host of the "Jersey Shore After Show, "
Kenny Santucci
, and Co-Star of the new "Real World: Las Vegas,"
Nany Gonzalez
. The only reason Nany is labeled the Co-Star of the show is because leading candidate for the Star of the show is non other than
Adam Royer
. The guy pretty much gets cut off and kicked out for a living at this point, according to what MTV is showing us every week. This past episode didn't disappoint. Adam got blackout hammered drunk, got kicked out of the club, and had to get restrained by his 3 friends. His target and love interest was non other than our very own guest Nany Gonzalez. She has a lot to say about Adam as all 3 of us have an opinion on the situation, but hers is a deeper message,
"I hate him."
Listen to a very deep and emotional podcast hosted by Me and the great Kenny Santucci. Nany really lays it on us. We were happy to have gotten
"The Dirt."
This is what our podcasts are about-finding the whole story, not just where its left off on TV. As always,hope you enjoy.
Nany's - MTV Real World: Vegas Bio
Follow
Real World Nany on Twitter
P.S.-Don't forget to Subscribe to my YouTube Channel. Its FREE. I'll be posting a whole bunch of more ridiculous awesomeness there.
YouTube.com/DerrickKosinskiTV
Sincerely
Derrick and Kenny
"The Best Damn Podcast on Ultimate Challenge Radio"
Exclusively here at "
talent network news
"
Derrick Kosinski Podcast
Derrick, Kenny & Nany Podcast
To Download
Windows
users, right click on '
PLAY
' and select 'Save Link As..'
Mac
users hold the Apple command key down, click on '
PLAY
' and select 'Save Link As..'
==
RELATED LINKS: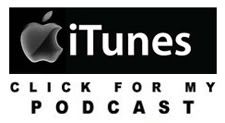 Follow Derrick Kosinski's Facebook Page
Follow Derrick Kosinki's Twitter
Follow Derrick Kosinski's YouTube Channel
Follow MTV.com

Book Derrick for a Personal Appearance or to
view/break down an episode with your party
contact talent network, inc.
Follow Kenny:
on Twitter
on Facebook
Kenny & Evan's "Suck Yeah" clothing
SuckYeah.com
Twitter
Facebook
Follow talent network
talent network Twitter
talent network Facebook
talent network YouTube Channel
Party Planning, Entertainment Ideas Contact talent network, inc.