Apr. 08, 2011
Hosted By - Derrick Kosinski, Co-Host - Eric "Big EZ" w/guest Heather | MTV Real World: Vegas
Source Credits - Derrick Kosinski, Eric "Big EZ", Heather Marter, MTV.com
---
Welcome back to "The After the Show" on Ultimate Challenge Radio at TalentNetworkNews.com "Real World:Las Vegas Edition."
This Real World has been filled with alcohol induced drama and....well that's about it. This season has revitalized a show that has been on MTV for over 20 years. On this podcast, we have been fortunate enough to have one of the more level headed cast members from Vegas. Her name is Heather Marter and she pretty much dominated tonight's episode by not getting involved in all of the cattiness. She watched, observed, and crushed the "Cookie" at her own game. Enjoy another fun-filled podcast with me, Big EZ, and Heather Marter from this season of Real World:Las Vegas.
Heather's - MTV Real World Las Vegas Bio
Follow
Real World Heather on Twitter
Follow
Eric on Twitter
Follow
Eric on Facebook
P.S.-Don't forget to Subscribe to my YouTube Channel. Its FREE. I'll be posting a whole bunch of more ridiculous awesomeness there.
YouTube.com/DerrickKosinskiTV
Sincerely
Derrick
"The Best Damn Podcast on Ultimate Challenge Radio"
Exclusively here at "
talent network news
"
Derrick Kosinski Podcast
Derrick, Eric & Heather Podcast
To Download
Windows
users, right click on '
PLAY
' and select 'Save Link As..'
Mac
users hold the Apple command key down, click on '
PLAY
' and select 'Save Link As..'
==
RELATED LINKS: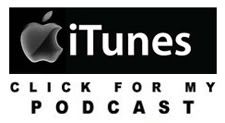 Follow Derrick Kosinski's Facebook Page
Follow Derrick Kosinki's Twitter
Follow Derrick Kosinski's YouTube Channel
Follow MTV.com

Book Derrick for a Personal Appearance or to
view/break down an episode with your party
contact talent network, inc.
Follow talent network
talent network Twitter
talent network Facebook
talent network YouTube Channel
Party Planning, Entertainment Ideas Contact talent network, inc.