Apr. 5, 2011
By - Derrick Kosinski
Source Credits - Derrick Kosinski, Frank Murgia, Twitter.com/ChallengeFacts, MTV.com
---
The Championship Game-"Battle of the Sexes 3"
Challenge Bracket Madness is nearing an end as did March Madness last night as #3 seed UConn manhandled #8 Butler who looked worn out and out of synch. This first ever Fantasy Challenge has had its ups and downs. We've had upsets, controversy with seedings, pissed off cast members and fan-favorites ripped through the regions the way. Overall, it has been a fun-filled success. We would all here at Talent Network News like to thank everyone for voting and participating. Thanks to our Twitter friend
@ChallengeFacts
for making the great looking bracket. Big thanks to all the cast members that Tweeted, Re-Tweeted, had fun with this thing, and got involved.
The results are in and we have our Championship Game Match Up. With yet another spin to the competition,as a true challenge always has,we have a guy vs. a girl. Despite the fact that "The Battle of the Sexes 2" was possibly the worst Challenge ever created, we now have "Battle of the Sexes 3." Two #1 seeds have made it through 32 guys and 32 girls all based on your Votes. You guys have selected Landon for the guys Evelyn for the girls. These two definite top contenders will be duking it out 1 last time. Will Evelyn outwit Landon in a puzzle and complete biggest upset ever created?? Or will Landon just completely dominate the competition as he has during this entire "Fantasy Challenge"?? By the way, the only guy that kept it close versus Landon was WWE World Champion Mike "The Miz." A big round of applause coming from this side of the world to that guy for holding on to the Title the other night and continuing to fulfill his dream. If you can see the invisible, you can definitly achieve the impossible. Cheers to everyone for being around for this. For Landon and Evelyn, "It's Tiiiiiime."
This is going to be tough and will go down to the wire no doubt. Who will be our first bracket champion? It's up to you.
Click Bracket to View, Print and Download to Play Along at Home
(Click on Photo then Right click on photo to save to your computer, print, fill out, enjoy.)
About "Challenge Madness: Total Elimination"
Competitors from The Real World, Road Rules, and Fresh Meat have been seeded and selected to their 1st round match-ups. There are 64 players. There are 4 Regions labeled Gauntlet, Inferno, Gulag, and Exile. Guys and Girls were randomly selected in each region and seeded. If you have any problems feel free to voice your opinion to our committee here on Talent Network News or at YouTube.com/DerrickKosinskiTV
Disclaimer:
This bracket challenge is not an official MTV certified or approved tournament. For amusement only.

Related Links
Derrick Kosinski's Page & Podcast
Archives

Follow Derrick Kosinski's Facebook
Follow Derrick Kosinki's Twitter
Follow Derrick Kosinski's YouTube
Follow MTV.com


Book Derrick for a Personal Appearance or to
view/break down an episode with your party
contact talent network, inc.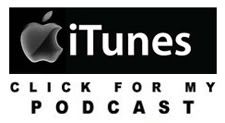 Follow ChallengeFacts on Twitter

Follow talent network
talent network Twitter
talent network Facebook
talent network YouTube Channel