Mar. 23, 2011
By - Derrick Kosinski
Source Credits - Derrick Kosinski, Frank Murgia, Twitter.com/ChallengeFacts, MTV.com
---
On to Round 4 to determine the Final 4 best challenge competitors. The sweet 16 consisted of three close match-ups of Susie edging put Coral, Rachel beating Jenn who was on her heels for 2 days and Derrick pulling away late to comfortably beat Alton. Landon handled C.T. fairly easily as did Kenny, Laurel and EV.
Challenge Bracket Elite Eight Match-Ups
The new updated bracket and voting polls are posted below. Go get it and have fun. Vote more that once and tell your friends. As you will see there are some flat out amazing match-ups once again. This is going to be tough and will go down to the wire no doubt. Who will go to the Final 4. It's up to you.
Derrick wants to know if Kenny Santucci wants any of this but whoopin' as they face-off in the Elite 8.
Kickin' Some But
This is another bad ass opportunity I got to do once in my life. I'll never forget it. This was in front a crowd in Argentina. They chanted "Gordo," which means "Fat" in Spanish, as I pummeled my opponent. http://www.youtube.com/user/DerrickKosinskiTV
Click Bracket to View, Print and Download to Play Along at Home
(Click on Photo then Right click on photo to save to your computer, print, fill out, enjoy.)
About "Challenge Madness: Total Elimination"
Competitors from The Real World, Road Rules, and Fresh Meat have been seeded and selected to their 1st round match-ups. There are 64 players. There are 4 Regions labeled Gauntlet, Inferno, Gulag, and Exile. Guys and Girls were randomly selected in each region and seeded. If you have any problems feel free to voice your opinion to our committee here on Talent Network News or at YouTube.com/DerrickKosinskiTV
Disclaimer:
This bracket challenge is not an official MTV certified or approved tournament. For amusement only.
Related Links
Derrick Kosinski's Page & Podcast
Archives

Follow Derrick Kosinski's Facebook
Follow Derrick Kosinki's Twitter
Follow Derrick Kosinski's YouTube
Follow MTV.com


Book Derrick for a Personal Appearance or to
view/break down an episode with your party
contact talent network, inc.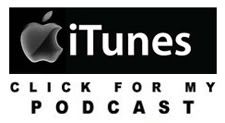 Follow ChallengeFacts on Twitter

Follow talent network
talent network Twitter
talent network Facebook
talent network YouTube Channel