Mar. 27, 2011
By - Derrick Kosinski
Source Credits - Derrick Kosinski, Frank Murgia, Twitter.com/ChallengeFacts, MTV.com
---
Round Two of "Challenge Madness: Total Elimination" is complete and the results are in The biggest upset so far and the Cinderella of this tournament is now Tyler who came from way behind to beat Evan. The Miz and Darrell battled back and forth to the final hours. Kenny and Johnny waged a video and twitter war with each other but in the end Kenny proved to be to much to over take. On the ladies side former team blue cutthroat teammates Emily and Jenn exchanged leads throughout the day with the Vet Jenn edging her out. Ruthie staged a giant comeback to pull within 5% of Laurel, but time ran out and Laurel moves on to the sweet 16.
Alright, folks the new updated bracket and voting polls are posted below. Go get it and have fun. Vote more that once and tell your friends. As you will see there are some flat out amazing match-ups. This is going to be tough and will go down to the wire no doubt.
Thanks to our good Twitter friend
@ChallengeFacts
for creating a great looking bracket as well as assisting on the selection committee. Follow him for great info and facts for all of these shows.
Cheers.
Derrick
Click Bracket to View, Print and Download to Play Along at Home
(Click on Photo then Right click on photo to save to your computer, print, fill out, enjoy.)
About "Challenge Madness: Total Elimination"
Competitors from The Real World, Road Rules, and Fresh Meat have been seeded and selected to their 1st round match-ups. There are 64 players. There are 4 Regions labeled Gauntlet, Inferno, Gulag, and Exile. Guys and Girls were randomly selected in each region and seeded. If you have any problems feel free to voice your opinion to our committee here on Talent Network News or at YouTube.com/DerrickKosinskiTV
Disclaimer:
This bracket challenge is not an official MTV certified or approved tournament. For amusement only.

Related Links
Derrick Kosinski's Page & Podcast
Archives

Follow Derrick Kosinski's Facebook
Follow Derrick Kosinki's Twitter
Follow Derrick Kosinski's YouTube
Follow MTV.com


Book Derrick for a Personal Appearance or to
view/break down an episode with your party
contact talent network, inc.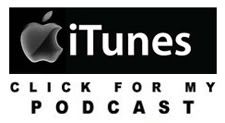 Follow ChallengeFacts on Twitter

Follow talent network
talent network Twitter
talent network Facebook
talent network YouTube Channel