Mar. 24, 2011
By - Derrick Kosinski
Source Credits - Derrick Kosinski, Frank Murgia, Twitter.com/ChallengeFacts, MTV.com
---
MTV DERRICK, TALENT NETWORK EVENTS/ARTISTS, TV NEWS
Round One of "Challenge Madness: Total Elimination" is complete and the results are in. The bracket played out as expected with most of the higher seeds moving on to the round of 32. Fans came out in full force and
Jimmy Traina
of Sports Illustrated (
SI.com
) even picked up on it and posted the link on their site. Two Wrestling web sites have linked to the bracket to get the vote out for The Miz.
PWInsider
and
Creative Recall
. Check those guys out.
Check out my video commentary on the second round match-ups


(Video) Kenny has words for his friend Johnny who is now his 2nd rd opponent.



(Video) Johnny's rebuttal to Kenny

I hope everyone enjoys this and has fun with it. I will be giving a weekly analysis of the match ups to give you guys a better idea of who you might want to or might not want to keep around in the tournament on my
You Tube Channel
. You the FANS choose who wins, loses, goes home, or survives. You have the loudest voice. Your opinion is the only one that matters.
Thank you to our good Twitter friend
@ChallengeFacts
for creating a great looking bracket as well as assisting on the selection committee. Follow him for great info and facts for all of these shows.
Cheers.
Derrick
Click Bracket to View, Print and Download to Play Along at Home
(Click on Photo then Right click on photo to save to your computer, print, fill out, enjoy.)
Round 2 Voting is now Closed!
About "Challenge Madness: Total Elimination"
Competitors from The Real World, Road Rules, and Fresh Meat have been seeded and selected to their 1st round match-ups. There are 64 players. There are 4 Regions labeled Gauntlet, Inferno, Gulag, and Exile. Guys and Girls were randomly selected in each region and seeded. If you have any problems feel free to voice your opinion to our committee here on Talent Network News or at YouTube.com/DerrickKosinskiTV
Disclaimer:
This bracket challenge is not an official MTV certified or approved tournament. For amusement only.
Related Links

Follow Derrick Kosinski's Facebook
Follow Derrick Kosinki's Twitter
Follow Derrick Kosinski's YouTube
Follow MTV.com


Book Derrick for a Personal Appearance or to
view/break down an episode with your party
contact talent network, inc.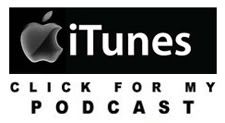 Follow ChallengeFacts on Twitter

Follow talent network
talent network Twitter
talent network Facebook
talent network YouTube Channel