March, 01 2011
Posted By - Frank Murgia/talent network news
Hosted By - Derrick Kosinski, w/guest Abram
Source Credits - Derrick Kosinski, Abram, MTV.com
---
Abe "smears poop in jail cell." Can you guys believe this guy?? I can.
Abe is one of the most fascinating fellows I have ever encountered in my entire life. His extremes in life are far out, bizarre, and enlightening at times. He's smart but wild. He's caring but really doesn't give a crap, no pun intended. When he's sad, he's really sad. When he's angry, he's really angry. When he's enjoying life, he's really really enjoying his life to the fullest. I've seen so many sides of Abram and I feel like I've got a good feel for him. Abram was kind enough to stop by the podcast and give me some sort of explanation of what went on the night he was accused of peeing all over 1 jail cell, pooping in the next jail cell, and then finally pooping in his hand in the 3rd jail cell and smearing it all over their walls. Thanks for another great story Abe. You're a nice guy but you're a madman. You're on tour selling and signing your children's book but you've branded yourself with a hot knife 9 different times. Abe....I love ya, but this is a really crazy situation you've gotten yourself into. You're story sits in between Charlie Sheen's rock star lifestyle taking on the world and Mel Gibson's tirades. And for some reason...it really doesn't surprise me. Glad you're alive and well, my friend. Cheers. Thanks for the view. Lol.
Derrick Kosinski
From TMZ.com
MTV Star Arrested, Smears Poop on Jail Cell
Upcoming Podcast:
- Fresh Meater Norr Podcast
"The Best Damn Podcast on Ultimate Challenge Radio"
Exclusively here at "
talent network news
"
Derrick Kosinski Podcast


w/ Recently Arrested Abram
To Download
Windows
users, right click on '
PLAY
' and select 'Save Link As..'
Mac
users hold the Apple command key down, click on '
PLAY
' and select 'Save Link As..'
==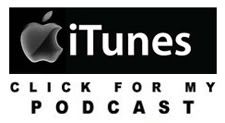 Related Links
Follow
Derrick Kosinski's Facebook
Page
Follow
Derrick Kosinki's Twitter
Full MTV.com Coverage on
MTV's the Challenge: Cutthroat
Book Derrick for a Personal Appearance
or to
view/break down an episode with your party
contact
talent network, inc.
Follow Abram:
Abram Bloise on Twitter
AbramsAnarchy.BlogSpot.com
StarofHappiness.com
Abram Boise on
PureVolume.com
Follow talent network
talent network Twitter
talent network Facebook
talent network YouTube Channel