Mar. 05, 2011
Posted By - Frank Murgia/talent network news
Hosted By - Derrick Kosinski, w/guest Noor
Source Credits - Derrick Kosinski, Noor, MTV.com
---
This is Part 2 of 2.
He hails from Pakistan, rocks the Challenge beard and was Jenn's partner on the most recent Fresh Meat 2 Challenge. I got the chance to catch up with and get to know one of the newest cast members to hit the challenge scene. His name is Noor
(pictured)
and he has already received high remarks from the Sports Guy Bill Simmons on ESPN Radio, our host with the most T.J. Lavin and the Undisputed Champion of the Challenge World Darrell Taylor.
-- Derrick Kosinski
Noor's MTV.com Bio
Noor is a dedicated Australian Rules Football and soccer player, describing himself as "stupidly competitive." He is also very trustworthy, but admits the allure of prize money might cripple his morals. This banker is thirsty to win and quit his job. Noor vows to leave it all on the field and win his first Challenge.
Follow Noor:
facebook.com/mtvnoor
twitter.com/mtvnoor
youtube.com/coreinstinct
Upcoming Podcast:
-Real World Vegas (Season 25 Podcast)
"The Best Damn Podcast on Ultimate Challenge Radio"
Exclusively here at "
talent network news
"
Derrick Kosinski Podcast


Noor Part 2 of 2
To Download
Windows
users, right click on '
PLAY
' and select 'Save Link As..'
Mac
users hold the Apple command key down, click on '
PLAY
' and select 'Save Link As..'
==
Related Links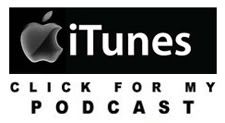 Follow
Derrick Kosinski's Facebook
Page
Follow
Derrick Kosinki's Twitter
Full MTV.com Coverage on
MTV's the Challenge: Cutthroat
Book Derrick for a Personal Appearance
or to
view/break down an episode with your party
contact
talent network, inc.
Follow talent network
talent network Twitter
talent network Facebook
talent network YouTube Channel