Mar. 15, 2011
Hosted By - Derrick Kosinski, w/guest Noor
Source Credits - Derrick Kosinski, Ruthie, Puck, MTV.com
---
Derrick Wraps up maybe the best podcast to date with MTV Real World Legends Ruthie & Puck. Make sure you check out
part 1
if you missed it. Great stuff for fans new & old.
Ruthie's MTV Bio:
One of triplets and the only native born Hawaiian in the cast, Ruthie was raised in a foster home by a strict, Filipino family. According to Ruthie, her foster parents favored their biological children and discouraged Ruthie from educating herself. During high school, she enrolled in an "Upward Bound" program that boosted her self-esteem. After high school, she left her foster family and did not contact them again until she enrolled at Rutgers University. Ruthie's goal is to run her own magazine. She has won awards for her freestyle rapping and performs spoken word poetry. She is bisexual and has a girlfriend, Jess, who lives near Honolulu. (Original Bio from 1999
The Real World Hawaii
)
Puck's MTV Bio:
Puck is a San Francisco bicycle messenger who was born and raised in the Bay Area and wouldn't want to live anywhere else. At 25-years-old, he has reached the pinnacle of his career as a bike messenger and is widely known in and around the city. Puck calls his life "harsh," and takes at least one good spill on his bike every week. Always stirring things up, Puck's hobby is racing Soap Boxes. (Original Bio from 1993
The Real World San Francisco
)
Thanks for tuning in, and check out Derrick's New YouTube Channel.
http://YouTube.com/DerrickKosinskiTV
This is Part 2 of 2.
REAL WORLD NEWS:
'Real World' New Orleans Cast Members Jeymme and Knight Arrested After Bar Fight
Upcoming Podcast:
- March Madness MTV Challenge Bracket
"The Best Damn Podcast on Ultimate Challenge Radio"
Exclusively here at "
talent network news
"
Derrick Kosinski Podcast


Ruthie & Puck Part 2 of 2
To Download
Windows
users, right click on '
PLAY
' and select 'Save Link As..'
Mac
users hold the Apple command key down, click on '
PLAY
' and select 'Save Link As..'
==
Related Links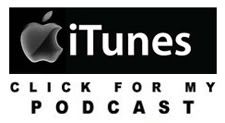 Follow
Derrick Kosinski's Facebook
Page
Follow
Derrick Kosinki's Twitter
Follow
Derrick Kosinski's YouTube
Channel
Follow
MTV.com
Follow
Ruthie on Twitter
Book Derrick for a Personal Appearance
or to
view/break down an episode with your party
contact
talent network, inc.
Follow talent network
talent network Twitter
talent network Facebook
talent network YouTube Channel