Mar. 31, 2011
Hosted By - Derrick Kosinski, Co-Host - Johnny Bananas w/guest Mike/MTV Real World: Vegas
Source Credits - Derrick Kosinski, Johnny Bananas, Mike Ross, MTV.com
---
Whats up everybody?!?! I've got Mike Ross from MTV's "The Real World: Las Vegas" in the house. You may have seen him making out with Dustin Zito's girlfriend, reading a prayer to 2 girls he brought home one, and expressing his love for his Grandma every now and then. I've got a lot of love for Grandmas so I'm just gonna throw a "shout out" to all the Grandma's out there even though I know none of them are listening to this podcast or seeing this sentence.
In this podcast, the party continues with Mike and we find out he's not so religious after all. Mike gives the inside scoop on all of the current cast members on Real World:Las Vegas. Is Adam really a jerk? Why is Dustin so fired up about winning a go-kart race? Is Nany doing the right thing by breaking up with her boyfriend? Is Roy Lee really the coolest dude in the house? How well does Mike really know Heather? All of these juicy questions are answered by the man himself, Mike Ross. And, to add fuel to the fire, Ive got the Fire starter Johnny "Bananas" helping me co-host and pick Mike's mind. Another great podcast in the books, my friends. Thanks for tuning in.
Hope you guys enjoy this podcast as it kicks off a series of interviews and dialogue from this years vivacious Vegas cast.
Mike's - MTV Real World: Vegas Bio
P.S.-Don't forget to Subscribe to my YouTube Channel. Its FREE. I'll be posting a whole bunch of more ridiculous awesomeness there.
YouTube.com/DerrickKosinskiTV
Follow
Johnny Bananas on Twitter
Follow
Real World Mike Mike Ross on Twitter
Sincerely,
Derrick Kosinski
"The Best Damn Podcast on Ultimate Challenge Radio"
Exclusively here at "
talent network news
"
Derrick Kosinski Podcast
Derrick, Bananas & Mike Ross Podcast
To Download
Windows
users, right click on '
PLAY
' and select 'Save Link As..'
Mac
users hold the Apple command key down, click on '
PLAY
' and select 'Save Link As..'
==
RELATED LINKS:
CHECK OUT
ROUND 4 Voting | MTV Real World, Road Rules, Fresh Meat "Challenge Madness" Bracket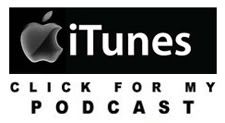 Follow
Derrick Kosinski's Facebook
Page
Follow
Derrick Kosinki's Twitter
Follow
Derrick Kosinski's YouTube
Channel
Follow
MTV.com
Book Derrick for a Personal Appearance
or to
view/break down an episode with your party
contact
talent network, inc.
Follow talent network
talent network Twitter
talent network Facebook
talent network YouTube Channel
Party Planning, Entertainment Ideas Contact talent network, inc.