Mar. 26, 2011
Hosted By - Derrick Kosinski, Co-Host - Johnny Bananas w/guest Leroy/MTV Real World: Vegas
Source Credits - Derrick Kosinski, Johnny Bananas, Leroy, MTV.com
---
Let the party continue all the way from Las Vegas to the Podcast. We've got our very first
MTV Real World: Las Vegas
cast member ready to get this show rockin. We just saw Roy Lee get completely fed up with Adam's uncontrollable outlandish antics. Roy has made an attempt to put Adam in his place and Adam just isn't having it. Leroy lets the MTV world know, "There is a Storm brewing, I'm just gonna sit back with my umbrella and try not to get rained on." Its serious in Vegas as we move into episode 4.
On this podcast, Leroy spills his true feelings about Adam and definitely gets us pumped up to watch the rest of this season. To just add a some fuel to the fire,we've brought in our very good friend Johnny Bananas aka 'Johnny Poo Poo Pants' to co-host. This a very real and somewhat serious podcast about whats really going on in the Real World: Las Vegas house. We talk everything from smashing bottles to poppin bottles. Every major situation from the first 3 episodes of this Vegas season is mentioned and broken down. On top of that,we get our picks from Roy Lee on Round 2 of our "Ultimate Fantasy Challenge Bracket." Johnny gives us his expert analysis. Hope you guys enjoy this podcast as it kicks off a series of interviews and dialogue from this years vivacious Vegas cast.
Leroy's - MTV Real World: Vegas Bio
P.S.-Don't forget to Subscribe to my YouTube Channel. Its FREE. I'll be posting a whole bunch of more ridiculous awesomeness there.
YouTube.com/DerrickKosinskiTV
Sincerely,
Derrick Kosinski
"The Best Damn Podcast on Ultimate Challenge Radio"
Exclusively here at "
talent network news
"
Derrick Kosinski Podcast
Derrick, Bananas & Leroy Podcast
To Download
Windows
users, right click on '
PLAY
' and select 'Save Link As..'
Mac
users hold the Apple command key down, click on '
PLAY
' and select 'Save Link As..'
==
RELATED LINKS:
CHECK OUT
ROUND 2 Voting | MTV Real World, Road Rules, Fresh Meat "Challenge Madness" Bracket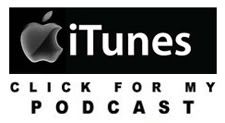 Follow
Derrick Kosinski's Facebook
Page
Follow
Derrick Kosinki's Twitter
Follow
Derrick Kosinski's YouTube
Channel
Follow
MTV.com
Book Derrick for a Personal Appearance
or to
view/break down an episode with your party
contact
talent network, inc.
Follow
Johnny Bananas on Twitter
Follow
Leroy on Twitter
Follow the Real
Leroy Garrett on Facebook
Follow talent network
talent network Twitter
talent network Facebook
talent network YouTube Channel