Mar. 23, 2011
Hosted By - Derrick Kosinski, w/guest Andrew "Panda Hat" Woods/Real World DC
Source Credits - Derrick Kosinski, Andrew "Panda Hat" Woods, MTV.com
---
Derrick and Andrew from Real World D.C. continue their banter about the challenges, D.C. and the new season of
MTV'S Real World Las Vegas 25
.
I guarantee you will enjoy this podcast because you can't buy dialogue like this,folks. Lol. Cheers. Thanks again for tuning in. You guys are the best.
P.S.-Don't forget to Subscribe to my YouTube Channel. Its FREE. I'll be posting a whole bunch of more ridiculous awesomeness there.
YouTube.com/DerrickKosinskiTV
Sincerely,
Derrick Kosinski
This is Part 2 of 2.
Upcoming Podcast:
- Bracket Challenge Madness w/ Johnny and Michael from RW Vegas 25
"The Best Damn Podcast on Ultimate Challenge Radio"
Exclusively here at "
talent network news
"
Derrick Kosinski Podcast
Andrew "Panda Hat" Woods
Part 2 of 2
To Download
Windows
users, right click on '
PLAY
' and select 'Save Link As..'
Mac
users hold the Apple command key down, click on '
PLAY
' and select 'Save Link As..'
==
Related Links
MTV Real World, Road Rules, Fresh Meat Challenge Madness Bracket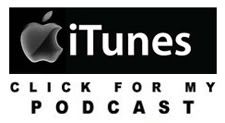 Follow
Derrick Kosinski's Facebook
Page
Follow
Derrick Kosinki's Twitter
Follow
Derrick Kosinski's YouTube
Channel
Follow
MTV.com
Follow
Real World Las Vegas
Official MTV Page
Book Derrick for a Personal Appearance
or to
view/break down an episode with your party
contact
talent network, inc.
Follow
Andrew Woods on Twitter
Follow talent network
talent network Twitter
talent network Facebook
talent network YouTube Channel