Mar. 20, 2011
Hosted By - Derrick Kosinski, w/guest Andrew "Panda Hat" Woods/Real World DC
Source Credits - Derrick Kosinski, Andrew "Panda Hat" Woods, MTV.com
---
I knew my next podcast interview was going to be interesting, but I never thought I was going to hear things that I've never heard before. I expected this interview to be border line weird, and I got much more. I got a really fun and extremely entertaining discussion with a guy who loves to prance around the world with a preppy button-up shirt and an ever so famous... "Panda Hat." You may have seen him get turned down by a few girls on his
Real World: D.C.
season or you may have seen him get pushed off a side of stairs by his cast mate and "CutThroat" controversy king, Ty. Not to take the steam away from
Andrew "Panda Hat Dude" Woods
(pictured)
but he lived with a guy who put a plant in Emily's bed on "CutThroat." That was crazy!! Emily was also on Real World: D.C. Me and Andrew talk everything from Episode 2 of Real World: Las Vegas to comic books, his hunger for a "Challenge," an intense experience he had at the gym under the influence of Viagra, adderal, and N.O. Explode, and a bunch of other weird/cool stuff. I guarantee you will enjoy this podcast because you can't buy dialogue like this,folks. Lol. Cheers. Thanks again for tuning in. You guys are the best.
P.S.-Don't forget to Subscribe to my YouTube Channel. Its FREE. I'll be posting a whole bunch of more ridiculous awesomeness there.
YouTube.com/DerrickKosinskiTV
Sincerely,
Derrick Kosinski
This is Part 1 of 2.
Upcoming Podcast:
- Andrew "Panda Hat" Woods Part 2
"The Best Damn Podcast on Ultimate Challenge Radio"
Exclusively here at "
talent network news
"
Derrick Kosinski Podcast
Andrew "Panda Hat" Woods
Part 1 of 2
To Download
Windows
users, right click on '
PLAY
' and select 'Save Link As..'
Mac
users hold the Apple command key down, click on '
PLAY
' and select 'Save Link As..'
==
Related Links
CHECK OUT
MTV Real World, Road Rules, Fresh Meat Challenge Madness Bracket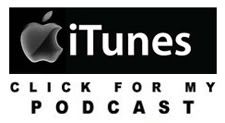 Follow
Derrick Kosinski's Facebook
Page
Follow
Derrick Kosinki's Twitter
Follow
Derrick Kosinski's YouTube
Channel
Follow
MTV.com
Book Derrick for a Personal Appearance
or to
view/break down an episode with your party
contact
talent network, inc.
Follow
Andrew Woods on Twitter
Follow talent network
talent network Twitter
talent network Facebook
talent network YouTube Channel