Mar. 13, 2011
Hosted By - Derrick Kosinski, w/guest Noor
Source Credits - Derrick Kosinski, Ruthie, Puck, MTV.com
---
We kick off The Derrick Kosinski Podcast Premier of "Real World: Las Vegas" with 2 Pioneers of "The Real World" and Reality T.V. in general. These 2 people joining the podcast are quite possibly the "Most Well Known Real Worlders of all Time." Ruthie recently turned down an interview with HLN discussing Snooki from The Jersey Shore and Puck denied the New York Times a statement on the new "Real World:Las Vegas." I've had the chance to get to know Ruthie over the years. I've done 3 Challenges with Ruthie and have had about 3 whole 1 hour long conversations with Puck. Already Puck has told me some of the most intriguing stories I've ever heard in 3 conversations. The dude was definitely a Rock Star. On his show, Real World:San Francisco, you may have seen him cruisin around on his bicycle, smearing boogers on a wall, and getting kicked out. Many years later...he is now a father of a beautiful family in the state that has the best weather in the world. Me and Ruthie legitimately became friends after we learned each others last names,she insisted on it. I wanna thank both of these guys for putting their lives on the line,putting themselves out there, and being entertaining as "Puck." Guys,thanks for paving the way because if you guys weren't so good at being you, I would have never gotten the opportunity to be me... I hope everyone enjoys this podcast. We talk everything from the characters on Real World:Las Vegas to celebrity stories to Charlie Sheen.
Thanks for tuning in, and check out my new YouTube Channel.
http://YouTube.com/DerrickKosinskiTV
Sincerely,
Derrick
Ruthie's MTV Bio
Puck's MTV Bio
This is Part 1 of 2.
REAL WORLD NEWS:
'Real World' New Orleans Cast Members Jeymme and Knight Arrested After Bar Fight
Upcoming Podcast:
- Ruthie & Puck Part 2
"The Best Damn Podcast on Ultimate Challenge Radio"
Exclusively here at "
talent network news
"
Derrick Kosinski Podcast


Ruthie & Puck Part 1 of 2
To Download
Windows
users, right click on '
PLAY
' and select 'Save Link As..'
Mac
users hold the Apple command key down, click on '
PLAY
' and select 'Save Link As..'
==
Related Links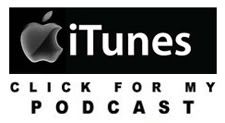 Follow
Derrick Kosinski's Facebook
Page
Follow
Derrick Kosinki's Twitter
Follow
Derrick Kosinski's YouTube
Channel
Follow
MTV.com
Book Derrick for a Personal Appearance
or to
view/break down an episode with your party
contact
talent network, inc.
Follow talent network
talent network Twitter
talent network Facebook
talent network YouTube Channel