Feb. 08, 2011
Posted By - Frank Murgia/talent network news
Hosted By - Derrick Kosinski, Kenny Santucci w/guest Evan
Source Credits - Derrick Kosinski, Evan, MTV.com
---
Derrick and Kenny wrap up the 3 part podcast with Evan and this final segment does not disappoint and keeps up the pace and fun that these friends and competitors open up and let it rip. This is Part 3 of 3. Enjoy!
Upcoming Derrick & Kenny Podcast's:
- Eric "Big E-Z" Interview
"The Best Damn Podcast on Ultimate Challenge Radio"
Exclusively here at "
talent network news
"
Derrick Kosinski Podcast
MTV Cutthroat | w/Evan -Part 3
To Download
Windows
users, right click on '
PLAY
' and select 'Save Link As..'
Mac
users hold the Apple command key down, click on '
PLAY
' and select 'Save Link As..'
==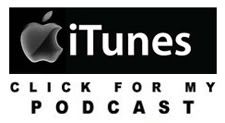 Related Links
Follow
Derrick Kosinski's Facebook
Page
Follow
Derrick Kosinki's Twitter
Full MTV.com Coverage on
MTV's the Challenge: Cutthroat
Book Derrick for a Personal Appearance
or to
view/break down an episode with your party
contact
talent network, inc.
Follow Kenny:
on Twitter
on Facebook
"Jersey Shore" online after show Hosted by Kenny
Kenny & Evan's "Suck Yeah" clothing
SuckYeah.com
Twitter
Facebook
Follow Evan on Twitter
Follow talent network
talent network Twitter
talent network Facebook
talent network YouTube Channel