Feb. 05, 2011
Posted By - Frank Murgia/talent network news
Hosted By - Derrick Kosinski, Kenny Santucci w/guest Evan
Source Credits - Derrick Kosinski, Evan, MTV.com
---
Derrick and Kenny continue the good times with Evan on the podcast. This is Part 2 of 3.
Evan's MTV.com Bio
He took home the $$100,000 grand prize on The Duel 2 and now Evan will try and do it once again on The Ruins. A master strategist, this charming Canadian has perfected the art of smiling in your face, while stabbing you in the back. Not only is Evan smart, but he is a beast during competitions, able to muscle through his opponents. After getting his start on Fresh Meat, where he was paired with Coral, Evan tends to balance more alliances than anyone can keep track of in the game. Will Evan be able to pull everyone's strings once again in Thailand? Or will his multiple manipulations finally catch up to him in The Ruins?
Upcoming Derrick & Kenny Podcast's:
- Evan Interview -Part 3
- Eric "Big E-Z" Interview
"The Best Damn Podcast on Ultimate Challenge Radio"
Exclusively here at "
talent network news
"
Derrick Kosinski Podcast
MTV Cutthroat | w/Evan -Part 2
To Download
Windows
users, right click on '
PLAY
' and select 'Save Link As..'
Mac
users hold the Apple command key down, click on '
PLAY
' and select 'Save Link As..'
==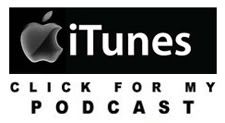 Related Links
Follow
Derrick Kosinski's Facebook
Page
Follow
Derrick Kosinki's Twitter
Full MTV.com Coverage on
MTV's the Challenge: Cutthroat
Book Derrick for a Personal Appearance
or to
view/break down an episode with your party
contact
talent network, inc.
Follow Kenny:
on Twitter
on Facebook
"Jersey Shore" online after show Hosted by Kenny
Kenny & Evan's "Suck Yeah" clothing
SuckYeah.com
Twitter
Facebook
Follow Evan on Twitter
Follow talent network
talent network Twitter
talent network Facebook
talent network YouTube Channel