Feb. 017, 2011
Posted By - Frank Murgia/talent network news
Hosted By - Derrick Kosinski, w/guest Eric "Big E-Z" Banks
Source Credits - Derrick Kosinski, Eric Banks, MTV.com
---
This is Part 2 of 2.
Eric and Derrick continue professing their undying love for each other in this 2nd part of the podcast. Haha...just kidding. Lol.
Derrick leaves part 1 asking Eric the question, "Were you proud of your performance on CutThroat...?" Eric gives us his answer along with much more. The two continue a laughter filled conversation about Laurel, the Reunion Show for CutThroat, and Derrick ends up playing a dirty little joke on Eric,leaving him speechless. Derrick also couldn't resist explaining,once again, what is wrong with Jay Cutler-QB of the Chicago Bears and his home team. Eric also gives us his Superbowl prediction. Find out if he was right. And for the 1st time ever on the podcast show, Derrick and Eric are throwing shout outs and answering questions from the Tweople.
Cheers. Thanks again for tuning in. You guys are the best.
Upcoming Podcast:
- Fresh Meater Norr Podcast
"The Best Damn Podcast on Ultimate Challenge Radio"
Exclusively here at "
talent network news
"
Derrick Kosinski Podcast


Eric "Big E-Z" Banks Part 2 of 2
To Download
Windows
users, right click on '
PLAY
' and select 'Save Link As..'
Mac
users hold the Apple command key down, click on '
PLAY
' and select 'Save Link As..'
==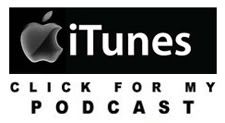 Related Links
Follow
Derrick Kosinski's Facebook
Page
Follow
Derrick Kosinki's Twitter
Full MTV.com Coverage on
MTV's the Challenge: Cutthroat
Book Derrick for a Personal Appearance
or to
view/break down an episode with your party
contact
talent network, inc.
Follow Eric on Twitter
http://twitter.com/ErickBanks

Follow Eric on Facebook
http://Facebook.com/EricTylerBanks
Follow talent network
talent network Twitter
talent network Facebook
talent network YouTube Channel