Feb. 014, 2011
Posted By - Frank Murgia/talent network news
Hosted By - Derrick Kosinski, w/guest Eric "Big E-Z" Banks
Source Credits - Derrick Kosinski, Eric Banks, MTV.com
---
Derrick and Eric met on the 1st ever Fresh Meat Challenge. Fresh Meat was the 1st Challenge to bring on competitors that were never on The Real World or Road Rules. Derrick already had 3 shows under his belt and Eric was merely Fresh Meat ready to make his mark in The Challenge World. Eric was chosen by Kate "The Great" aka Katie Doyle. She has continued to be a close friend to both over the years. Eric surprised us all on The Duel when he dominated the 1st Challenge winning immunity. He continued to show his athleticism through the competition finishing in 5th place. This high school kicker, believe it or not, is one of the best in the mini challenges. Unfortunately,the finale of The Gauntlet 3 had continued to haunt him during the most current season of CutThroat where he was cornered,held captive, and forced into The Gulag by his teammates. Despite a valiant effort knocking off Vinny from Fresh Meat 2,he allowed his emotions to get the best of him by deciding to slap the smack out of Luke's face with a fly swatter instead of keeping an eye the prize. Derrick and Eric meet again for a very friendly conversation discussing everything Eric has endured over his years in the Challenge circle.
This is Part 1 of 2.
Follow Eric on Twitter
Follow Eric on Facebook
Eric's MTV.com Bio
Things have changed for Eric in a big way since we last saw him on The Duel 2. He proudly states, "I wanted to do a healthy weight loss, but for me it had to be a full out lifestyle change." Successfully shedding thirty-five pounds hasn't stopped this lovable guy from going by his old nickname, 'Big Easy.' Even so, Eric is looking to be known for more than his size and infamous collapse during the Gauntlet 3 finale. This time around, Eric is playing to change minds and secure a win.
Upcoming Podcast:
- Eric "Big E-Z" (Part 2 Podcast)
"The Best Damn Podcast on Ultimate Challenge Radio"
Exclusively here at "
talent network news
"
Derrick Kosinski Podcast


Eric "Big E-Z" Banks Part 1 of 2
To Download
Windows
users, right click on '
PLAY
' and select 'Save Link As..'
Mac
users hold the Apple command key down, click on '
PLAY
' and select 'Save Link As..'
==
Related Links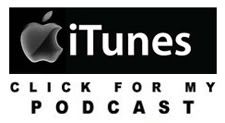 Follow
Derrick Kosinski's Facebook
Page
Follow
Derrick Kosinki's Twitter
Full MTV.com Coverage on
MTV's the Challenge: Cutthroat
Book Derrick for a Personal Appearance
or to
view/break down an episode with your party
contact
talent network, inc.
Follow talent network
talent network Twitter
talent network Facebook
talent network YouTube Channel