Feb. 09, 2011
Posted By - Frank Murgia/talent network news
Hosted By - Derrick Kosinski
Source Credits - Derrick Kosinski, Dusty Gwinn, MTV.com
---
Super Bowl Wrap-Up Special. Derrick is joined in the Ultimate Challenge Radio huddle this week by NFLPA Certified Contract Advisor and friend Dusty Gwinn. From the snap they tackle a quick breakdown of the Green Bay Packers championship, an analysis of all things related to the big game, compare a few challengers to NFL players, and even try to solve the mystery of Aaron Rodger's championship belt. Dusty is an agent, attorney, and entrepreneur who started his company Wild Dog Management in 2008. He is certified with the NFLPA, UFL, and WNBA. When he is not working or chasing flag football national championships with Derrick and their team R.U.C.K.U.S.
Dusty can often be found living the good life with his wife Jenny and their dogs Jake, Diddy, and Cooper. His web site is
w
ww.WildDogPro.com
Follow Dusty Gwinn on Twitter
Upcoming Podcast:
- Eric "Big E-Z" (2 Part Podcast)
"The Best Damn Podcast on Ultimate Challenge Radio"
Exclusively here at "
talent network news
"
Derrick Kosinski Podcast


Super Bowl Podcast
To Download
Windows
users, right click on '
PLAY
' and select 'Save Link As..'
Mac
users hold the Apple command key down, click on '
PLAY
' and select 'Save Link As..'
==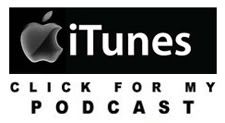 Related Links:
Follow
Derrick Kosinski's Facebook
Page
Follow
Derrick Kosinki's Twitter
Book Derrick for a Personal Appearance
or to
view/break down an episode with your party
contact
talent network, inc.
Follow MTV.com
Follow talent network
talent network Twitter
talent network Facebook
talent network YouTube Channel