Jan. 17, 2011
Posted By - Frank Murgia/talent network news
Hosted By - Derrick Kosinski, Kenny Santucci, w/guest CT
Source Credits - Derrick Kosinski, Kenny Santucci, CT, MTV.com/photos
---
Derrick Kosinski and Kenny Santucci are back in the saddle as they track down a challenge legend CT
(pictured)
who moves the needle like no other. The boys brew up a raucous podcast and talk about past challenges and the CT's appearance on MTV's The Challenge: Cutthroat This is Part 1 of 2.
CT's MTV.com Bio
He's a sweet guy under his tough exterior -- he even sent tulips to his Paris roommates for Valentine's Day. Oops, our bad: he took credit for the flowers, even though he had nothing to do with the special delivery. If it will help him, he'll tell people what they want to hear even if it's a lie. His desire to win overrides any previous friendships he has with teammates -- remember how he taunted Leah to "step it up" during the Inferno? Harsh! But, he saved hometown friend David by taking his place in the Inferno.
Related Podcast's:
CT Interview Part 2 of 2
Breaking Down The Interview with C.T.
"The Best Damn Podcast on Ultimate Challenge Radio"
Exclusively here at "
talent network news
"
Derrick & Kenny Podcast
MTV Cutthroat | w/CT Part 1 of 2
To Download
Windows
users, right click on '
PLAY
' and select 'Save Link As..'
Mac
users hold the Apple command key down, click on '
PLAY
' and select 'Save Link As..'
==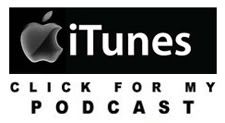 Related Links
Follow
Derrick Kosinski's Facebook
Page
Follow
Derrick Kosinki's Twitter
Full MTV.com Coverage on
MTV's the Challenge: Cutthroat
Book Derrick for a Personal Appearance
or to
view/break down an episode with your party
contact
talent network, inc.
Follow Kenny:
on Twitter
on Facebook
"Jersey Shore" online after show Hosted by Kenny
Kenny & Evan's "Suck Yeah" clothing
SuckYeah.com
Twitter
Facebook
FOLLOW CT
on Facebook
Follow talent network
talent network Twitter
talent network Facebook
talent network YouTube Channel