Dec. 27, 2010
Posted By - Frank Murgia/talent network news
Hosted By - Derrick Kosinski, w/guest Katie Doyle
Source Credits - Derrick Kosinski, Katie Doyle, MTV.com
---
Derrick welcomes back to the podcast for the second time his long time friend Katie
(pictured)
who has competed in just as many MTV shows (10) as he has. Katie talks about the Cutthroat season and challenges past. This is part 1 of 2
Katie's MTV.com Bio
Since her last appearance on The Ruins, Katie has ended her engagement, but has quickly recovered, revealing, "I'm probably the happiest I've been in a while. I left Chicago after my engagement ended and decided to move to Tennessee to go to school full time." Cutthroat marks Katie's ninth Challenge and while she doesn't always win, she always goes out swinging. Known for her loud mouth and her fiery attitude, Road Rules: The Quest alum Katie is unpredictable and always one to watch.
Upcoming Derrick & Kenny Podcast's:
- Katie Interview -Part 2
- Abe interview -Part 1 & 2
- CT interview -Part 1, 2, 3
"The Best Damn Podcast on Ultimate Challenge Radio"
Exclusively here at "
talent network news
"
Derrick Kosinski Podcast
MTV Cutthroat | w/Katie Doyle -Part 1
To Download
Windows
users, right click on '
PLAY
' and select 'Save Link As..'
Mac
users hold the Apple command key down, click on '
PLAY
' and select 'Save Link As..'
==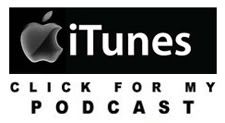 Related Links
Follow
Derrick Kosinski's Facebook
Page
Follow
Derrick Kosinki's Twitter
Full Coverage on
MTV's Cutthroat Challenge
Book Derrick for a Personal Appearance
or to
view/break down an episode with your party
contact
talent network, inc.
Follow
Katie Doyle on Twitter
Follow talent network
talent network Twitter
talent network Facebook
talent network YouTube Channel
Party Planning, Entertainment Ideas Contact talent network, inc.