Dec. 16, 2010
Posted By - Frank Murgia/talent network news
Hosted By - Derrick Kosinski, w/guest Brad
Source Credits - Derrick Kosinski, Brad, MTV.com, @ChallengeFacts
---
Derrick gets the exclusive first words from Brad
(pictured)
right after the final episode of Cutthroat in which he and his wife and red teammate Tori finished victoriously. Brad talks about the season and competing with his wife, Tori almost having to leave the challenge to go back to her job and the lie hidden by MTV, the knocks against him not going into a gulag and competing with Derrick over the years in many challenges.
Brad's MTV.com Bio
Brad returns to the game as a happily married man, alongside his wife and fellow competitor, Tori. This time around, Brad has a clear goal in mind, explaining, "I feel more grounded than I've ever felt on a Challenge. I'm just looking forward to giving it everything I have and seeing if I can go home with a big check." Despite his love for the game, this fan favorite fron Real Word San Diego has actually never won a Challenge. Will Cutthroat finally be Brad's first victory?
Upcoming Derrick & Kenny Podcast's:
- Derrick with guest his good friend Katie Doyle
- Abe interview -- we hope
- CT interview -- we hope
- 'What's Eating Bananas' Christmas Edition
- Twitter guest @ChallengeFacts discusses the Challenge Hall of Fame
- Derrick & Kenny and a special guest reveal the Unofficial 1st Challenge Hall of Fame Class
Thanks to our fan & friend from twitter @Challenge Facts for the new logo.
"The Best Damn Podcast on Ultimate Challenge Radio"
Exclusively here at "
talent network news
"
Derrick Kosinski Podcast
MTV Cutthroat | w/Brad | Episode 10 Analysis
To Download
Windows
users, right click on '
PLAY
' and select 'Save Link As..'
Mac
users hold the Apple command key down, click on '
PLAY
' and select 'Save Link As..'
==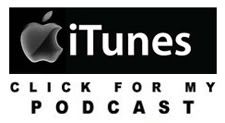 Related Links
Follow
Derrick Kosinski's Facebook
Page
Follow
Derrick Kosinki's Twitter
Full Coverage on
MTV's Cutthroat Challenge
Book Derrick for a Personal Appearance
or to
view/break down an episode with your party
contact
talent network, inc.
Follow talent network
talent network Twitter
talent network Facebook
talent network YouTube Channel
Party Planning, Entertainment Ideas Contact talent network, inc.