Dec. 20, 2010
Posted By - Frank Murgia/talent network news
Hosted By - Derrick Kosinski, w/guest @ChallengeFacts
Source Credits - Derrick Kosinski, @ChallengeFacts, MTV.com
---
Derrick reveals the 5 men and 5 women chosen for the UNOFFICIAL MTV Challenge Hall of Fame. Twitter friend ChallengeFacts conducted the voting earlier in the month and he and Derrick talked about the details on the most recent podcast
(listen)
. Joining Derrick on the podcast are one of the men chosen to the inaugural HOF and also Johnny 'poo poo pants' Bananas. Did Derrick or Johnny make the Hall of Fame? Listen to the podcast for the full reveal.
Upcoming Derrick & Kenny Podcast's:
- 'What's Eating Bananas' Christmas Edition
- Katie Doyle interview
- Abe interview
- CT interview
Thanks to our fan & friend from twitter @Challenge Facts for the new logo below.
"The Best Damn Podcast on Ultimate Challenge Radio"
Exclusively here at "
talent network news
"
Derrick Kosinski Podcast
Challenge Hall of Fame REVEALED
To Download
Windows
users, right click on '
PLAY
' and select 'Save Link As..'
Mac
users hold the Apple command key down, click on '
PLAY
' and select 'Save Link As..'
==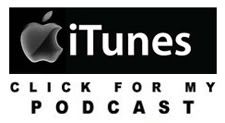 Related Links
Follow
Derrick Kosinski's Facebook
Page
Follow
Derrick Kosinki's Twitter
Full Coverage on
MTV's Cutthroat Challenge
Book Derrick for a Personal Appearance
or to
view/break down an episode with your party
contact
talent network, inc.
Follow
@ChallengeFacts on Twitter
Challenge Facts Blog
- Challenge Confessional
Follow Johnny
on Twitter
Follow talent network
talent network Twitter
talent network Facebook
talent network YouTube Channel
Party Planning, Entertainment Ideas Contact talent network, inc.