Nov. 11, 2010
Posted By - Frank Murgia/talent network news
Hosted By - Derrick Kosinski, Kenny Santucci, w/guest Johnny
Source Credits - Derrick Kosinski, Emily Schromm, Johnny, MTV.com/photos
---
Derrick welcomes Emily (pictured), the first cutthroat female to join him on the podcast. Emily, fresh off of her first challenge elimination round win over Melinda, chats about episode 6 in which both she and Derrick won in the Gulag to keep the hopes alive for the Blue team, Real World DC, the Challenge and her involvement with Ty, Is he or isn't he?
Emily's MTV.com Bio
A fierce competitor and a seasoned athlete, Emily is thrilled to be appearing on the Challenge. She shares, "I love competition and I've wanted to do this forever. I am so ready to be here!" Emily's enthusiasm may be dampened when she learns that she'll be living with her Real World DC roommate Ty once again. After hooking up with Ty, her time in DC was plagued by the constant stress that their relationship brought to the house. Will the chaotic couple's turbulent past continue to haunt Emily or will they be able to put the past behind them so she can focus on the game?
Coming Soon Podcast:
Interview w/Brandon
Interview w/Chet
Real World vs Road Rules vs Fresh Meat Fantasy Draft w/Kenny & Johnny
Exclusively here at "
talent network news
"
Derrick Kosinski Podcast
(Rated PG-14 for language)
MTV Cutthroat | w/Emily Schromm | Ep.6 Analysis
To Download
Windows
users, right click on '
PLAY
' and select 'Save Link As..'
Mac
users hold the Apple command key down, click on '
PLAY
' and select 'Save Link As..'
==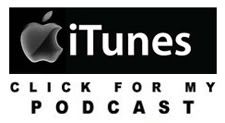 Related Links
Follow
Derrick Kosinski's Facebook
Page
Follow
Derrick Kosinki's Twitter
Full MTV.com Coverage on
MTV's the Challenge: Cutthroat
Book Derrick for a Personal Appearance
or to
view/break down an episode with your party
contact
talent network, inc.
Follow Emily:
on Twitter
on Facebook
Follow talent network
on Twitter, Facebook, Youtube
Party Planning Help and to Hire Entertainment
contact talent network, inc